Treatment Price List
Here at the Male Skin Clinic in Birmingham, we offer a range of
laser hair removal treatments and skin treatments for men by a male therapist. 
See our price list below, you can either call 0121 461 4175 or click here to send a message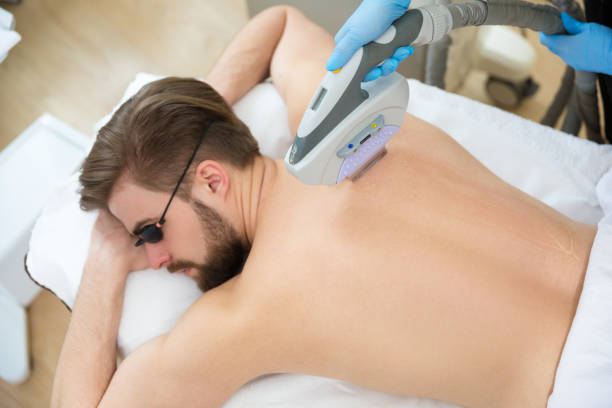 Diode Laser Special Offers
Back & Shoulders only £159 per session
(save £35 per session)
Full Upper Body with Arms, Chest, Back, Shoulders & Underarms only £299 per session
(save £160 per session)
Laser Hair Removal For Men
Prices below are per session. If your area is not listed please let us know.
A minimum of 6 sessions are recommended for best results, single sessions are available to top up results. Bespoke packages can be created.
Payment: Pay As You Go
Click here for men's treatment details & laser aftercare information 
Please note when booking:
IPL Super Hair Removal Laser Machine is located at our Kings Heath, Birmingham clinic.
Our Diode Laser Hair Removal machine is located at our Sparkhill, Birmingham clinic.
Men's Face Laser Area 
IPL
Laser
Diode Laser

Middle Brow

£19

£29

Top Lip

£19

£29

Chin

£19

£29

Forehead

£25

£35

Neck

£39

£55

Upper Cheek

£19

£29

Full Cheeks

£29

£39

Half Face

£39

£55

Full Face / Beard & Neck

£69

£85

Nose

£19

£29

Ears

£29

£39
Men's Body Laser Area
IPL
Laser
Diode Laser

Half Arms

£39

£65

Full Arms

£69

£85

Half Legs

£69

£95

Full Legs

£99

£125

Shoulders

£69

£85

Back

£89

£109

Shoulders & Back

SPECIAL OFFER

£159

Chest

£99

£125

Abdomen

£39

£55

Hands or Feet

£25

£49

Fingers or Toes

£19

£29

Underarms

£39

£55

Full Upper Body 

SPECIAL OFFER

£299

Brazilian

 

£85

Full Brazilian

 

£99

Hollywood

 

£110

Full Lower Body 

SPECIAL OFFER

£200
Contact us for more information
Micro-Needling For Men
Resurface your skin and reduce the signs of ageing, pigmentation (uneven skin tones), acne scaring with our professional micro-needling treatment to rebuild the skin layers through the use of needles to puncher the skin. The wound healing process produces elastin, collagen and improved skin texture giving you a reduction of fine lines and wrinkles, reduced pore size and tighter skin.
Click here for details & aftercare information about our micro-needling treatment
Special Offer From £75, Normally £95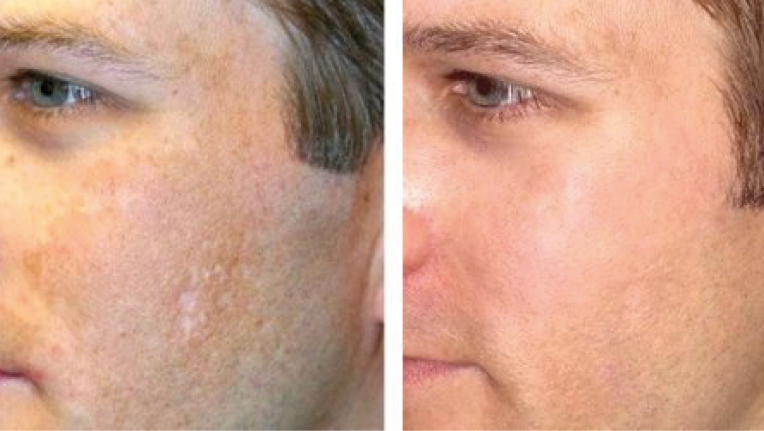 Micro-Needling

Each
Session

Full Face

£75

Full Face & Neck

£105

Full Face & Microdermabrasion

£105
Our Micro-Needling is prescribed for the following skin conditions:
Dull skin

Fine Lines & Wrinkles

Acne Scarring

Pigmentation (Uneven Skin Tones)

Aged Skin (lacks elastin)

Large Pores (helps reduce pore size)

Brighten & Hydrate
Cryopen
CryoPen™ is an advanced cryotherapy innovation that is a fast, effective, safe and new solution for removal of skin imperfections. Procedures typically last from 5 to 25 seconds, so you can be in and out of the salon quickly.
HOW IT WORKS
First Cycle – Freeze
The applicator is held as close as possible to the skin imperfection and moved quickly towards and away from it. This could be from 1-30 seconds, depending on the size and depth.
Thaw
After the first freeze cycle, the tissue is allowed to thaw for about 30 seconds.
Second Cycle – Freeze
Now the second freeze cycle will begin. The tissue will freeze faster than during the first freezing cycle.
The lesion then falls off naturally within 10-14 days.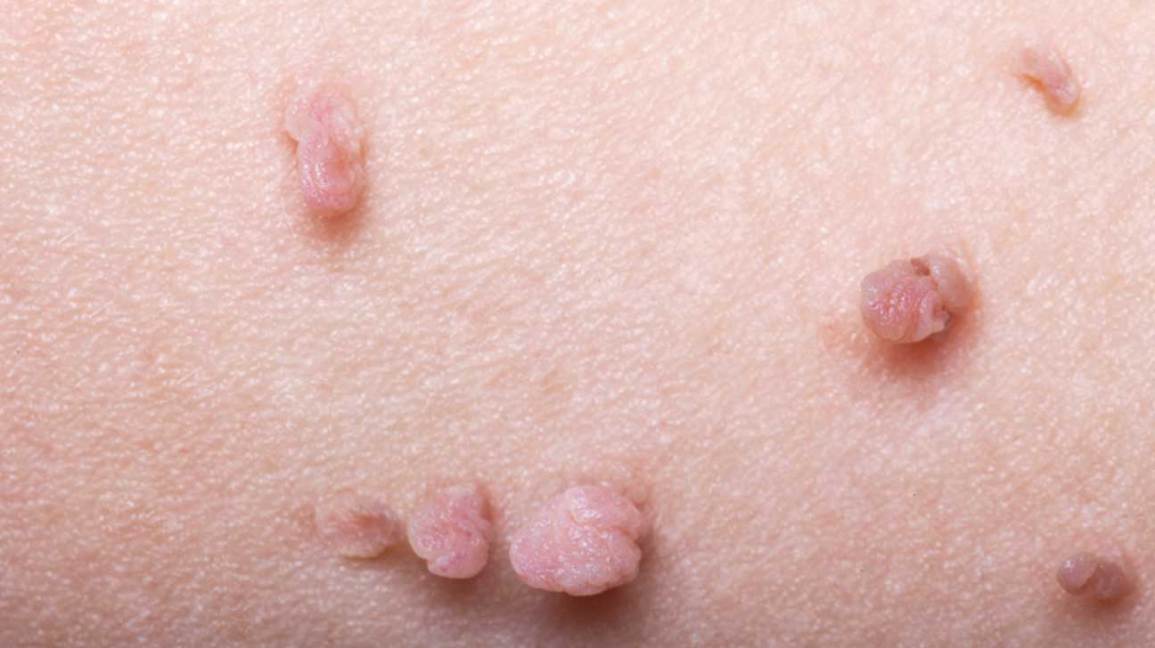 Skin Tag Removal withCryoPen
Skin Tag falls off within 10-14 days
Small Lesions
(Less than 3mm,

Up to 3 Lesions)

Skin Tags, Pigmentation & Sun/Age Spots, Milla, Cherry Aniogmas, Thread Veins.

£50

Large Lesions
(Up to 3 Lesions)

Warts, Larger Skin Tag and Pigmentation & Sun & Age Spots (may need a 2nd or 3rd treatment)

£70

Verruca's


will need 2 or 3 treatments

£50
Each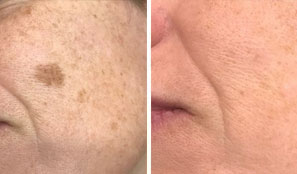 Age Spot Removal with CryoPen
Age Spots turn dark before fading away within 10-14 days
High Frequency Acne Facial For Men
High Frequency uses an electrical current to stimulate, sanitise and heal the skin. Generating warmth and oxygen into the skin, increasing blood circulation and promotes skin healing.
An ideal option before considering acne steroid medication as it may eliminate and prevents acne as it is a germicidal and antibacterial treatment.
Using a calm cleanser, enzyme no-scrub exfoliator to remove the build up of dead skin cells, a calm mask to reduce the over-production of sebum (oil) and reduce inflammation. The High-Frequency kills the bacteria and shrinks enlarged pores.
Click here for details & aftercare information about our micro-needling treatment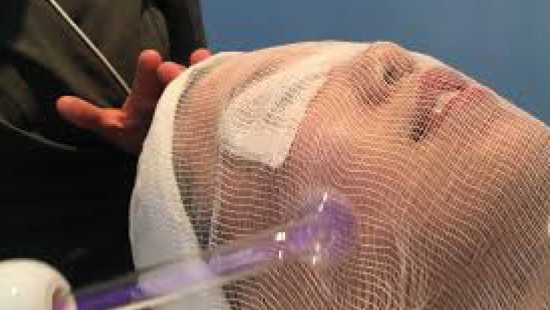 High Frequency Facial
Each
Session

Full Face

£30

Full Face & Neck

£36
Benefits Of High Frequency Acne Facial
Suitable for all ages/skin types
Adult & teen acne & breakouts
Reduces oily and inflamed skin
Germicidal effect, kills bacteria
Quick healing and prevents acne