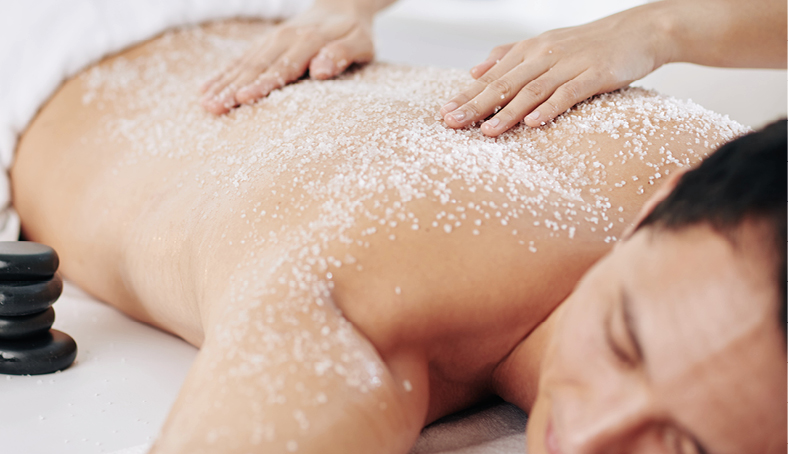 An Eve Taylor full body scrub for men is a much needed treatment as it helps you relax and refresh your skin.
Skin cleasing and massaged sea salt with aromatherapy oils remove all your dead skin, bolster your circulation and re-hydrate every part of your body while reducing cellulite, improving skin tone and inducing younger, fresher skin!
The treatment comprises of a deep exfoliation treatment designed to remove all dead skin cells followed with oils massaged into the skin from shoulder to toe.