Waxing for men can be painful
Hair removal for men is not as common as it is for women, and may of our clients tell us that they would prefer hair removal to be more permanent and "finished off" within a few sessions. 
With waxing hair removal treatments would be required on an ongoing basis, where as laser hair removal on men is an investment where hair reduction takes place from the first session allowing you to know that waxing maybe a thing of the past. 
Waxing All Areas (male grooming)
Some men like to be well groomed and male grooming is important in looking your best be a skin care routine or body hair removal.
Just like waxing, the laser hair removal for men can also be carried out all over the face and body, except for the eyebrows, inner nose and inner ear.
The Most Popular Treatment For Men
Back
Shoulders
Face (beardline, cheeks, neck, ears, upperlip and chin)
Private pubic hair in the groin area (penis, testicles, butt cheeks)
Underarms
Chest & Stomach
Arms & Legs
Hands and fingers & Feet and toes
Neck area
My First Time
For your patch test come as you are and don't wax, shave, pluck or thread any of the area to be treated, this will allow our therapist to see the hair growth and hair condition before your first session.
Before your first treatment you would need to shave the area using a razor so the hair follicle is still intact with the root of the hair, this will allow the laser to travel down to the root and destroy it and prevent further hairs growing back.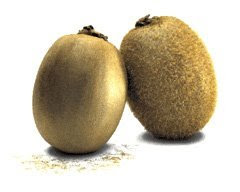 Will someone be touching me?
Yes, someone is going to be touching your penis and your testicles during the treatment, the therapist may also ask you to help keeping your private bits out of the way during the treatment while the laser therapist works around the intimate area. It's a joint effort to get the best out of the treatment. 
Keeping It Clean
Our therapists are professional so there is nothing to worry about.
To make the treatment comfortable for both client and therapist, its best to be clean and showered down there (front and back) before the treatment, if you need some wipes before, during or after the treatment just let us know. 

Less Pain Than Waxing
Laser is less painful than waxing, first you remove the hair with a razor at home, at least 12 hours before the treatment. Then let the laser treatment take over during the session, there will be some warmth, but the cooling with the machine will help reduce the heat.